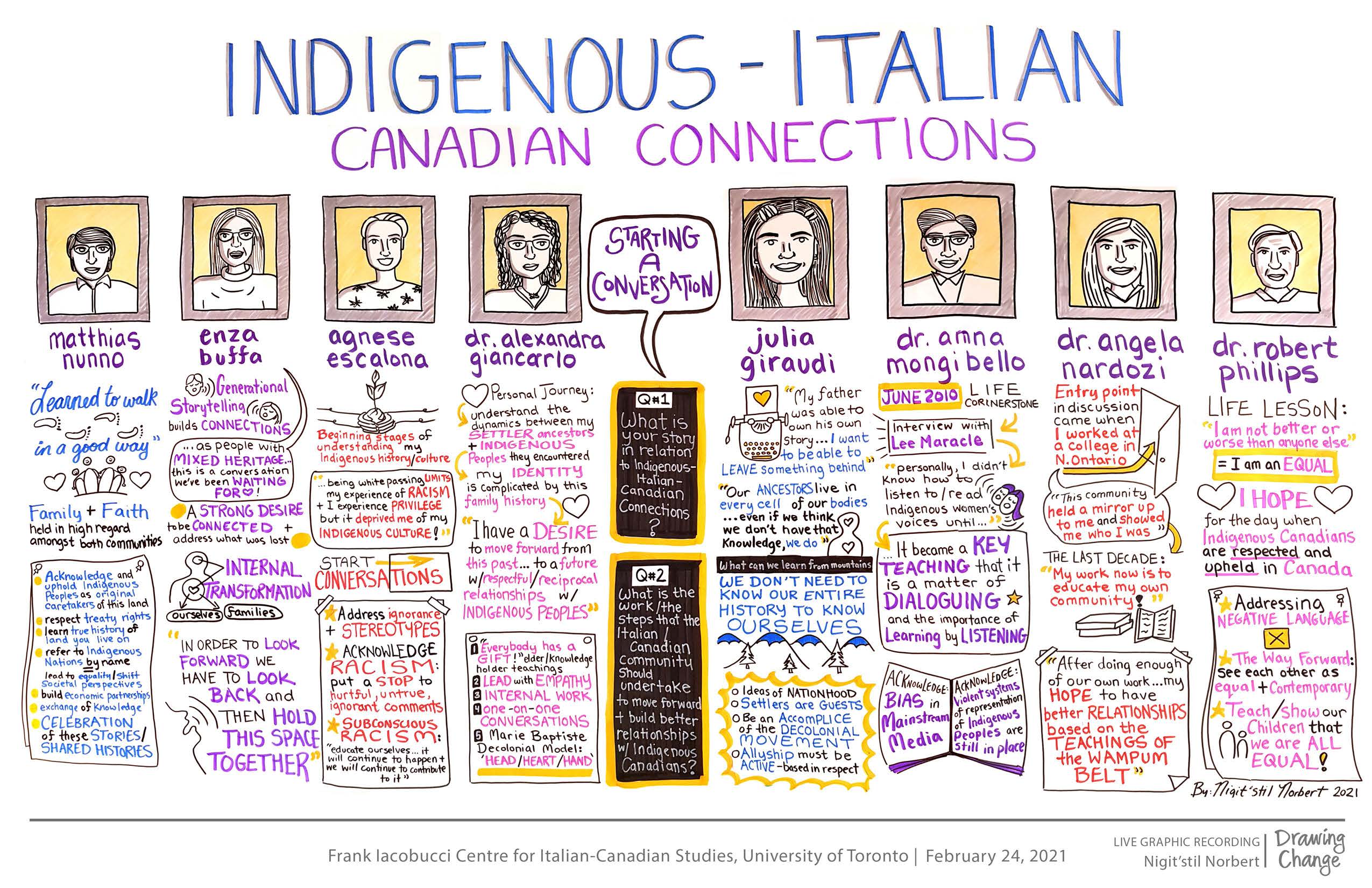 Indigenous-Italian-Canadian Connections is a project that strives to explore existing connections and paths forward between Italian settlers on Turtle Island and Indigenous Nations through educational and scholarly activities. 
Please, visit the project website at: iicconnections.com 
This documentation platform is one of the various aspects of the Indigenous-Italian-Canadian Connections project. Contributors to the project include community members and scholars who have experiences at the intersection of Italian-Canadian and Indigenous identity.
The project is co-directed by Dr. Paolo Frascà and Dr. Angela Nardozi. This project would not be possible without the assistance of graduate and undergraduate students and the support of the Frank Iacobucci Centre for Italian-Canadian Studies, the Department of Italian Studies, and the Faculty of Arts and Science at the University of Toronto.